Midland Lead arrive back from Arab Health 2020
Midland Lead has arrived back from Dubai as part of a Midlands Engine delegation where they shared their expertise at Arab Health, one of the largest healthcare events in the Middle East and North Africa region.
The Arab Health 2020 event took place at the Dubai International Convention and Exhibition Centre at the end of January and attracted more that 100,000 delegates from 160 countries. Midland Lead joined the Midlands Engine, along with a number of other companies, as part of an international trade delegation.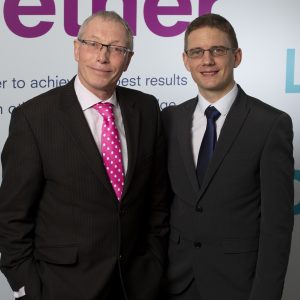 Dave Woolley, Business Development Manager for Export has attended the event for the last few years said: "The global healthcare industry has seen some significant changes that have been driven by improving facilities.
"Arab Health is a unique event and offers the perfect opportunity for Midland Lead to showcase our expertise in radiation protection.
"Jake and I arranged more than twenty meetings over the four days we were there, and although exhausting, it is always a great way to build and maintain relationships with customers and specifiers that we wouldn't otherwise be able to have face-to-face meetings with.
"We also had the opportunity to explore new market opportunities and gain valuable insights from key industry experts about the future of the global healthcare sector by attending a number of seminars and forums."
Louise Stock, International Trade Adviser – Healthcare & Life Science Sector Specialist at the Department for International Trade lead the Midlands Engine delegation, said: "The Midlands is home to a number of leading UK organisations that specialise in the development of healthcare facilities and technologies. We were delighted to be attend Arab Health 2020 with companies like Midland Lead, it is the experience that they bring that make our presence at the event so strong."
Below is a landmark project that Midland Lead worked on with one of their clients in Qatar:
Sidra Medical & Research Centre, Qatar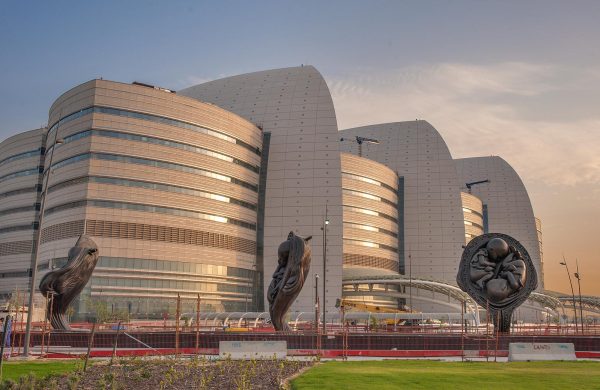 1740 sqm of lead-lined boards were used in Sidra Medical & Research Centre, one of the world's most advanced hospitals that is dedicated to the care of women and children. Arun Paul, Project Manager at healthcare contractors Woodmans Meditech LLC, commented: "Clients work with us because we deliver outstanding service and greater value.  We need our suppliers to mirror our philosophy, which is why we decided to work with British based Midland Lead. Their expertise in lead manufacture gained from over 30 years in the business and their excellent customer service gave us the quality assurance we were looking for."